Signs of Spring
March 27th, 2009
It's amazing that people over 5000 years ago knew enough about astronomy and the seasons to create a cave and have specific chambers within it be lit up by the sun only on specific days of the year… specifically on the solstices and equinoxes.
I'm talking about the Loughcrew Megalithic Cairns in Ireland.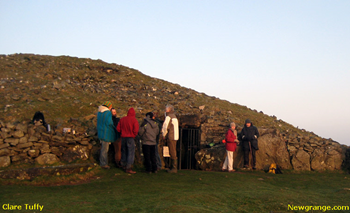 Michael from Newgrange.com sent me this:
"At the 5000 year old Loughcrew megalithic cairn T in Ireland, the rising sun on the mornings around the equinox illuminate the passage and chamber."
You can see cairn T being lit up on March 20th of this year in the photo below.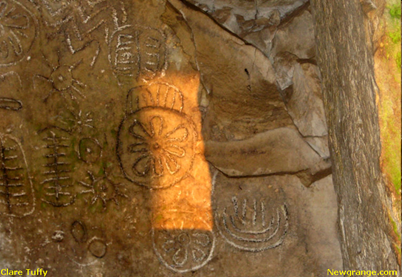 When you stop and think about it, it's really amazing that mankind was able to work out the placement of the sun in this detail over 5000 years ago!
Check out Signs of Spring the Big Picture to see photos "from Stonehenge and Mayan pyramids to Dutch meadows and Texan beaches" that show different signs Springtime is coming in the northern hemisphere.
Enjoy!
Mama Lisa
Leave a Reply