Poet to His Love – A Poem with an MP3 Recording
February 13th, 2013
Here's the poem, Poet To His Love by Maxwell Bodenheim (1892-1954) with an mp3 recording…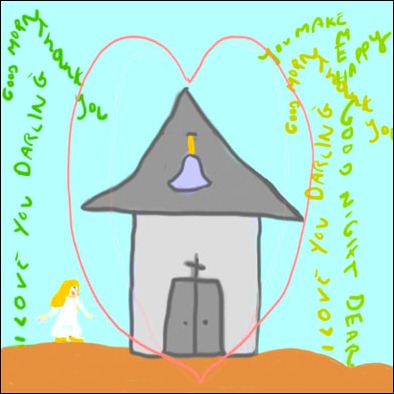 2nd Recording of Poet to His Love
Poet to His Love
An old silver church in a forest
Is my love for you.
The trees around it
Are words that I have stolen from your heart.
An old silver bell, the last smile you gave,
Hangs at the top of my church.
It rings only when you come through the forest
And stand beside it.
And then, it has no need for ringing,
For your voice takes its place.
1st recording read by: Linton
2nd recording by: Nocturna
This article was posted on Wednesday, February 13th, 2013 at 1:07 pm and is filed under Australia, Canada, Countries & Cultures, England, English, Holidays Around the World, Languages, MP3's, MP3's of Poems, Poems, Poems about Love, Poetry, Recordings, Recordings of Poems, USA, Valentine's Day, Valentine's Day Poems, Weddings. You can follow any responses to this entry through the RSS 2.0 feed. You can skip to the end and leave a response. Pinging is currently not allowed.
Leave a Reply