Poem – The Bee by Emily Dickinson
August 7th, 2009
The Bee
His labor is a chant,
His idleness a tune;
Oh, for the bee's experience
Of clovers and of noon!
Emily Dickinson – Poems XV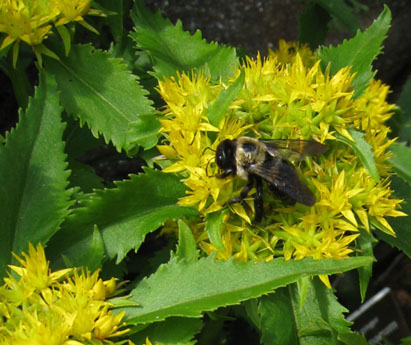 This article was posted on Friday, August 7th, 2009 at 9:11 pm and is filed under Authors, Countries & Cultures, Emily Dickinson, English, Languages, Mama Lisa, Poems, Poetry, Poets, The Bee, USA. You can follow any responses to this entry through the RSS 2.0 feed. You can skip to the end and leave a response. Pinging is currently not allowed.
4 Responses to "Poem – The Bee by Emily Dickinson"
Leave a Reply