Photos of a Phillies Parade – A Sea of People All in Red
November 1st, 2008
The Phillies won the American baseball World Series on Wednesday. Yesterday they had a parade in Philadelphia to celebrate it.
My friend Ray Lee sent me this photo below. He took it from his office building when the parade was passing by. I love the photo and wanted to post it here. After the original picture, you'll see a couple of attempts I made to crop it and enhance the color. It's interesting to see such a mass of people wearing red!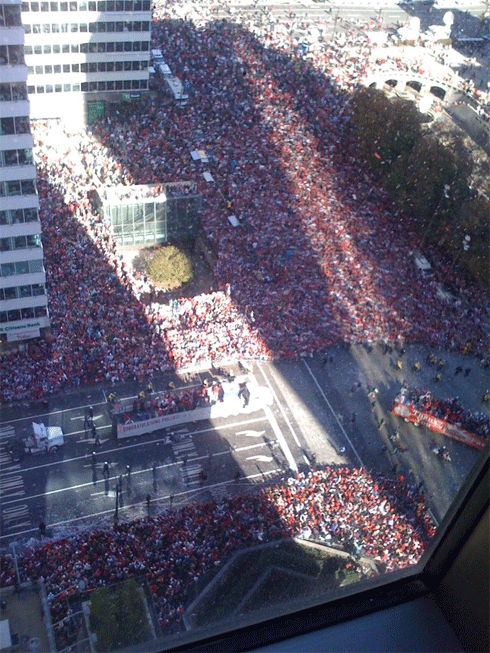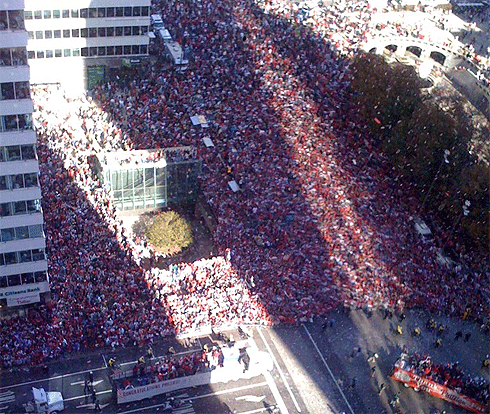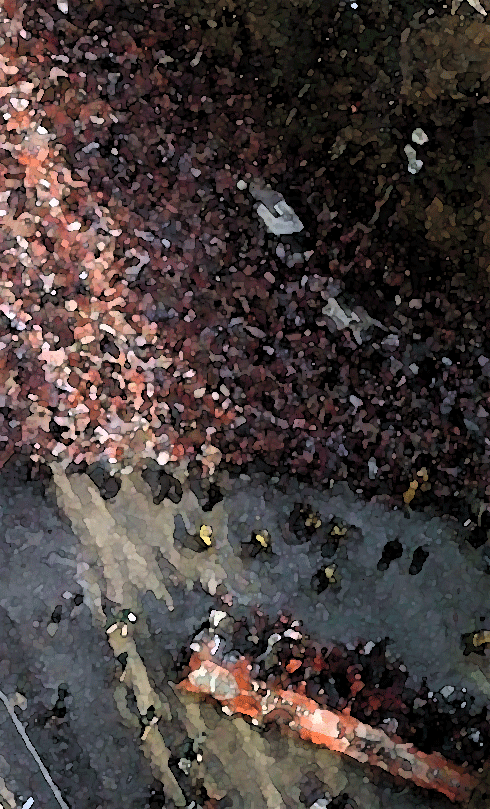 Thanks to Ray for sharing his photo!
Mama Lisa
This article was posted on Saturday, November 1st, 2008 at 1:55 pm and is filed under Countries & Cultures, Games Around the World, Mama Lisa, Philadelphia, Photos, Photos, Photos of People, Sports, Traveling, USA, USA. You can follow any responses to this entry through the RSS 2.0 feed. You can skip to the end and leave a response. Pinging is currently not allowed.
Leave a Reply