65 Year Old Photo of a Welcome Home Party for WW2 Vets
November 28th, 2010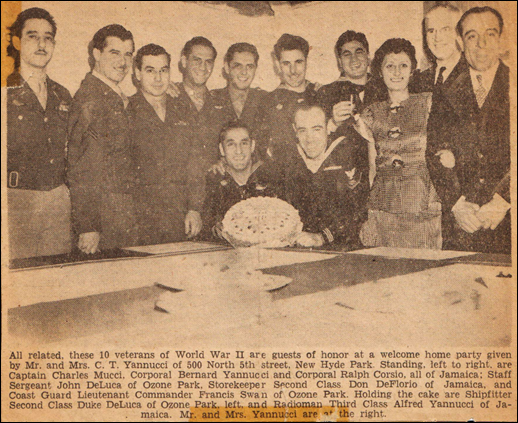 My parents recently shared this article from a newspaper showing 10 of my relatives who were in World War II.  My grandmother and grandfather held a welcome home party for them after the war.  My grandparents are the couple in the far right (front).  My grandfather didn't go to the war because he worked in a vital industry.  He was a foreman for the Railroad. 
It's wonderful to unearth lost bits of the family history.
This article was posted on Sunday, November 28th, 2010 at 3:18 pm and is filed under Countries & Cultures, Photos, Photos of People, USA. You can follow any responses to this entry through the RSS 2.0 feed. You can skip to the end and leave a response. Pinging is currently not allowed.
Leave a Reply