Hong Kong Photo
June 14th, 2008
My friend Ray, who spent most of his early childhood in Hong Kong, sent me this photo from his recent trip there. He said, "This is a pretty typical side street in Hong Kong, with a lot of small stores and signs."…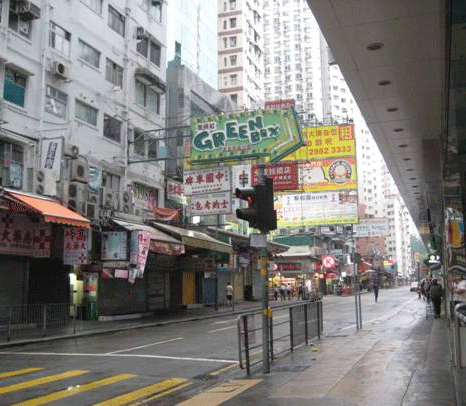 Many thanks to Ray Lee for sharing this photo with us!
If you would like to share a photo of your country or a trip you've taken, please email me.
-Mama Lisa
This article was posted on Saturday, June 14th, 2008 at 12:19 pm and is filed under China, Countries & Cultures, Hong Kong, Photos, Traveling. You can follow any responses to this entry through the RSS 2.0 feed. You can skip to the end and leave a response. Pinging is currently not allowed.
Leave a Reply