Scarecrows in Gambia, Africa
July 23rd, 2009
I blogged recently about how Del Dallimore has been collecting Gambian children's songs on YouTube.
Del took these photos below of scarecrows in the rice fields of Brufut, Gambia.  I thought it was interesting how they look different from those here in the US.  The scarecrows in Gambia are made out of plastic bags.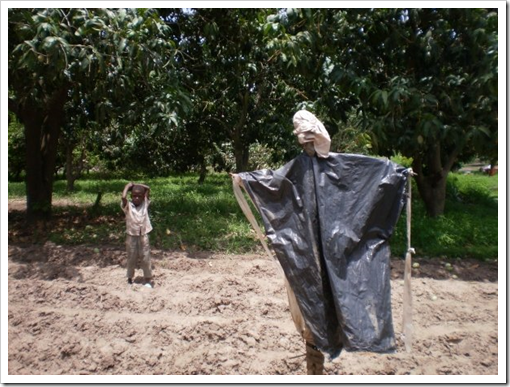 Del said, "They look really realistic from a distance."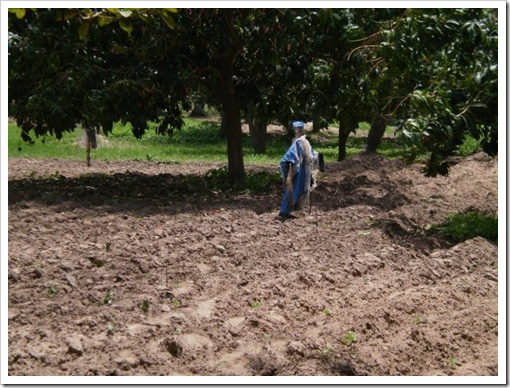 Del wrote, "They were arranged in a group of three – for some reason I assumed that the Gambians would not use scarecrows."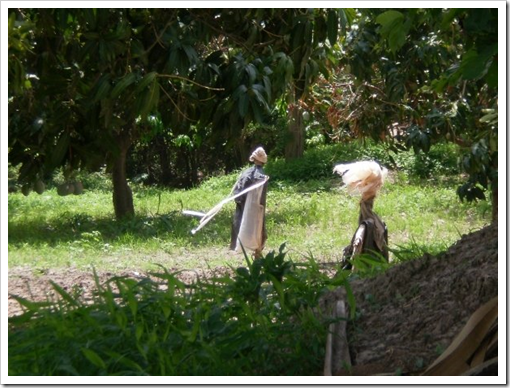 Many thanks to Del for sharing these photos with us!  Be sure to visit Del's YouTube Channel to watch her videos of Gambia featuring kids songs!
Mama Lisa
Leave a Reply