Day of the Dead Cookies
November 25th, 2014
It's easy to make Day of the Dead cookies! 
Simply buy a skull cookie cutter like this one.  Make your favorite recipe for sugar cookies and cut out skull shapes.  After they've been cooked and have cooled, put white icing on them.  Finally, using a tube of black icing and make fancy features to create a face as shown on the cookie below.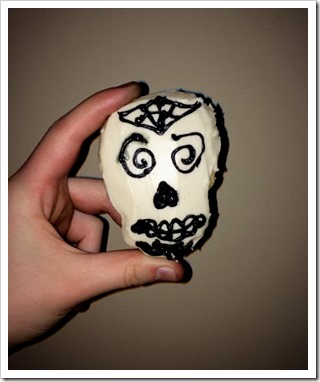 You can add different colored icing from a tube to make it more colorful…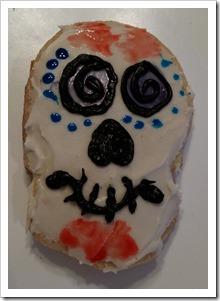 Enjoy!
-Mama Lisa
PS As a bonus, you can make the character from the movie Despicable Me with the same skull cookie cutter!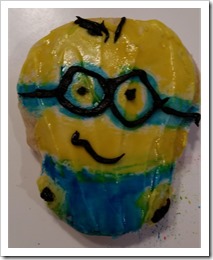 Leave a Reply