Dance Playground – Get up and Dance!
April 13th, 2016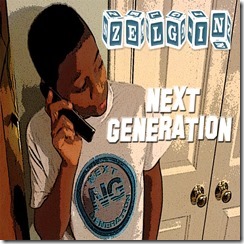 Zelgin Uri Jackson is a 14 year old who writes his own music and sings!  Here is one of his songs that I particularly enjoy, called Dance Playground. It makes you want to get up and dance!
You can listen to the song and read along with the lyrics below…
Dance Playground Lyrics

Now, it's time to start dancing,

Now it's time to start dancing.

 

(Chorus)

Step on to the dance floor my playground

Get it all out just dance your style

My hip dance could take a while

Start recording let's put this on file (2x)

 

1.              The steps can go fast the steps can go slow.

2.              Which ever one you choose the world will never know

3.              It's gonna be ok you won't embarrass yourself

4.              You may start a movement get everyone else

5.              Up on to the floor to show their moves

6.              Check that out he's getting in a groove

7.              They started a line dance now let's join in

8.              Step to the left then turn your chin

9.              I see that pretty smile with that white tooth grin

10.           Don't stop now let's dance again, dance again

11.           Dance again, dadadada dance again

12.           We got moves and we got skills

13.           The crazy dance moves will send a chill

14.           Down your spine when you see us dance

15.           So step onto the floor and take a chance

 

(Chorus)

 

1.          Out on the dance floor and start to go

2.          Moving fast don't break my flow

3.          Do the triple spin and the people like WOAH

4.          I told you I can dance I told you so

5.          Out for a moment to take a quick drink

6.          Then I'm back don't even have to think

7.          Dance just comes it flows through my veins

8.          My legs move fast just look at my jeans

9.          I can dance fast slow or in between

10.       Tempo of the beat is starting to change

11.       Beats getting faster that's a little strange

12.       Guess I'll have to improve my range

13.       Feet move first I'm getting in the groove

14.       Now I got it lets get up and move

15.       Dancing is fun just like this song

16.       The dance floor is where you and I belong

 

(Chorus x4)

 

Dance, Just Dance, Dance, Dance, Dance, Just Dance, Dance, Dance.

 

(Chorus x4)

 

Dance is over folks go home.

 

Lyrics to Dance Playground Copyright Zelgin Jackson.
Check out Zelgin Jackson's Reverbnation page to hear more of his music.
Now get up and dance! :)
Thanks for sharing this song with us Zelgin.
Mama Lisa
This article was posted on Wednesday, April 13th, 2016 at 2:09 pm and is filed under Countries & Cultures, Music, USA. You can follow any responses to this entry through the RSS 2.0 feed. You can skip to the end and leave a response. Pinging is currently not allowed.
Leave a Reply