Craft – Mother's Day Card
May 12th, 2012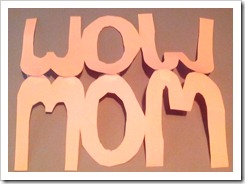 Here's how to make a "Wow Mom" Mother's Day Card…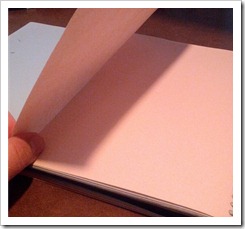 1.  Get a piece of thick paper and fold it in half.
2.  Neatly write MOM in bubble letters with the top of the letters on the seam of the paper.  Keep the letters right next to each other so they'll be attached.  You can make a strait line with the ruler to use as a guide to make them all the same height.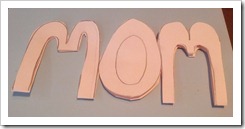 3. Cut out the letters, making sure to keep them attached to each other.


And there you have it, a card that says, "WOW MOM" when it's opened!


Happy Mother's Day!
Mama Lisa
Leave a Reply