Bertha Lum – Illustrator
April 28th, 2018
Bertha Boynton Lum (1869 – 1954) is an American artist who helped popularize Japanese and Chinese woodblock printing in the west.
Lum was born in Iowa un 1869 to parents who were both amateur artists. In 1895, she enrolled in the design department of the Art Institute of Chicago, returning again in 1901 to study figure drawing. She also attended the Frank Holme School of Illustration. Around that time she was highly influenced by the Japanese techniques of Arthur Wesley Dow in his book Composition. Here's one of Dow's pieces from around the time that he wrote the book…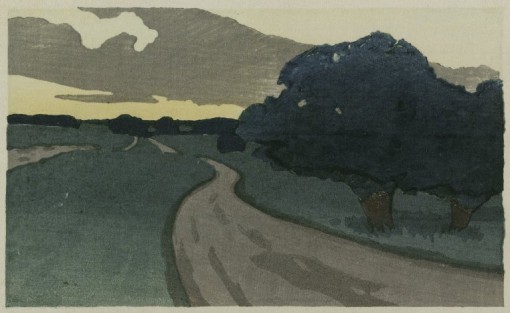 In 1903 she took her honeymoon in Japan and bought some woodcutting tools from a printmaking shop. She returned there in 1907 for 14 weeks and worked with the master carver Igami Bonkutsu and the printer Nishimura Kamakichi.
After returning to the US she cut her own blocks and made prints from them for 3 years. She returned to Japan on and off for the rest of her life and even bought a house in Tokyo.
Here are some of my favorite pieces she created…
The Piper (1916)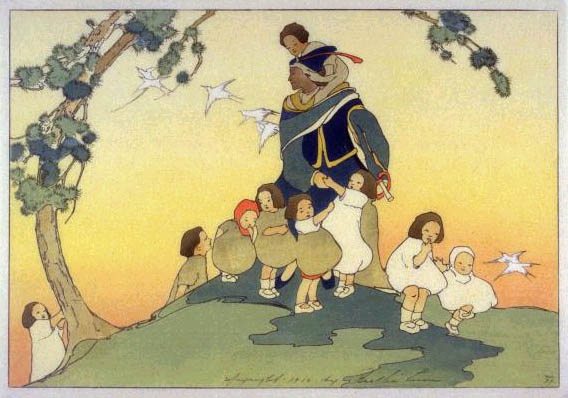 Road to the Forest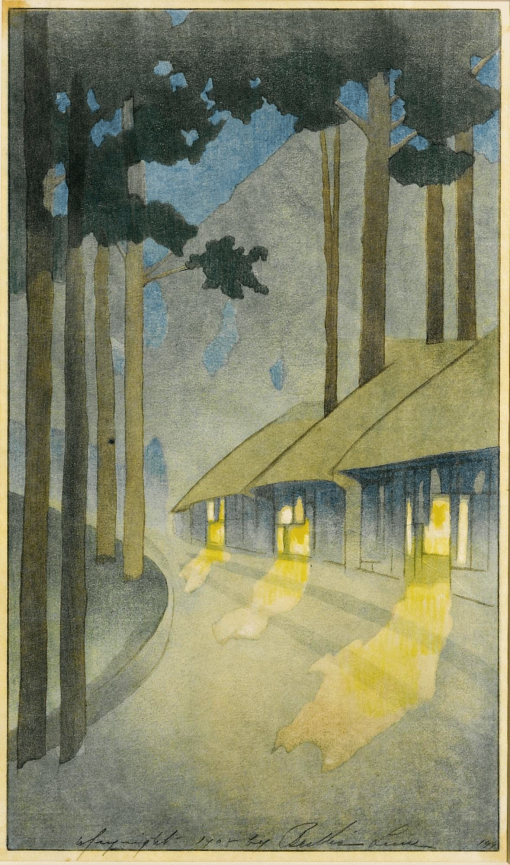 May Night (1913)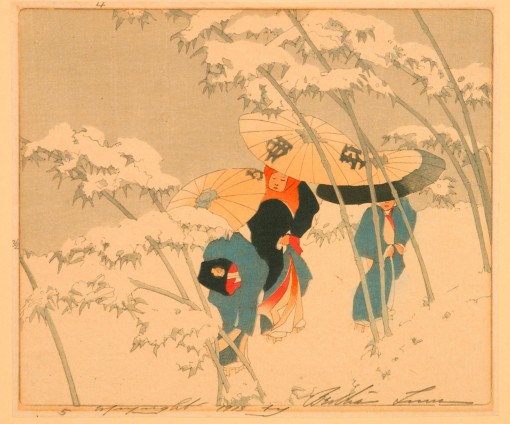 Snowballs (1912)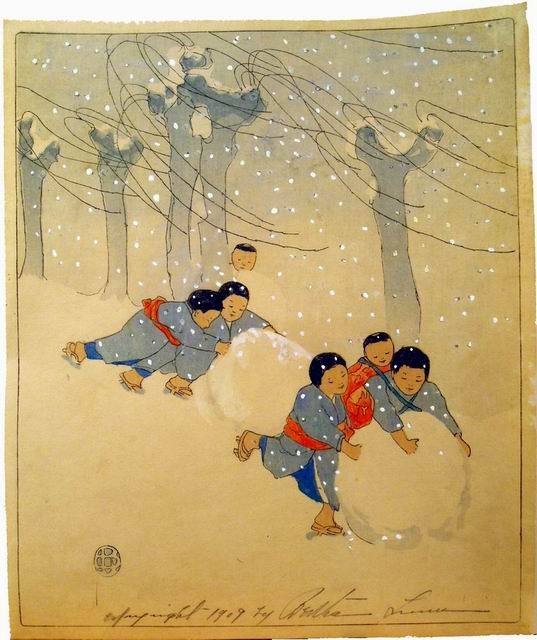 Enjoy!
Mama Lisa
Leave a Reply