Be True – A Poem with an MP3 Recording
June 1st, 2012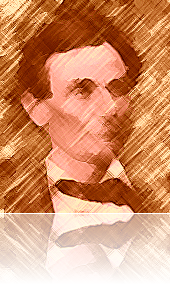 Be True is a poem by Scottish poet Horatius Bonar (1808 – 1889).
These are words to live by…
Be True
Thou must be true thyself,
If thou the truth wouldst teach;
Thy soul must overflow, if thou
Another's soul would'st reach!
It needs the overflow of heart
To give the lips full speech.
Think truly, and thy thoughts
Shall the world's famine feed;
Speak truly, and each word of thine
Shall be a fruitful seed;
Live truly, and thy life shall be
A great and noble creed.
This article was posted on Friday, June 1st, 2012 at 11:29 am and is filed under Countries & Cultures, English, Languages, Poems, Poems about Life, Poetry, Poets, Scotland, Scottish. You can follow any responses to this entry through the RSS 2.0 feed. You can skip to the end and leave a response. Pinging is currently not allowed.
One Response to "Be True – A Poem with an MP3 Recording"
Graham, Clifton, Beds Says:
April 20th, 2013 at 2:43 pm

This Poem was my school song and I wondered if anyone has any knowledge of any tune attached to it.

The school was Taunton's School in Southampton and I attended there in the 1960's.

It was a boy's Grammar School founded in 1760.

Many thanks
Leave a Reply