Chinese Character Project for The Chinese New Year
February 11th, 2011
The Chinese New Year started on February 3rd and is still being celebrated.  I'm helping at an event at my daughter's school to celebrate.  One project we're doing is to have the kids create some Chinese characters. 
Another helper mom is from China.  She wrote out a few Chinese characters for us.  I copied them in pencil on red paper.  (Red is considered a lucky color in China and is used for many festive events.)  The meaning of each character is written in English below it.  The children will go over the pencil version of the Chinese characters with a brush and ink or paint.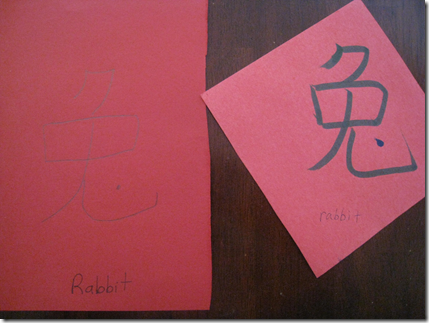 On the left you can see the pencil version of the Chinese character for Rabbit. 
The kids will go over this outline in ink or paint.
Here are more Chinese characters to help people doing this activity:
It's the Year of the Rabbit so we'll start with the character for "rabbit".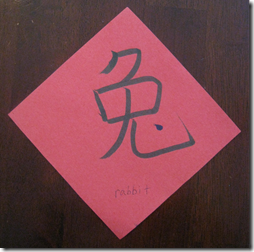 Rabbit
The Chinese New Year is also known as the Spring Festival.  Here's the character for "spring".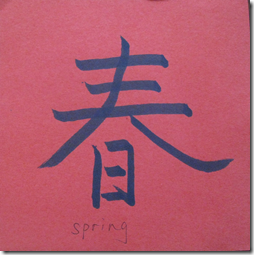 Spring
Here are some more characters…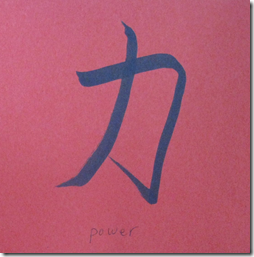 Power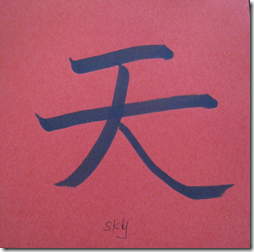 Sky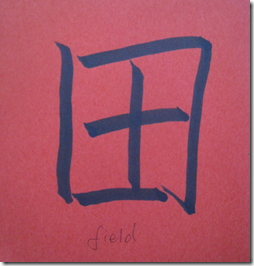 Field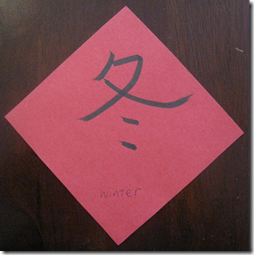 Winter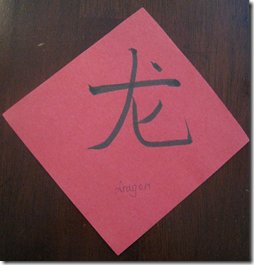 Dragon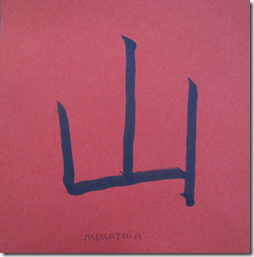 Mountain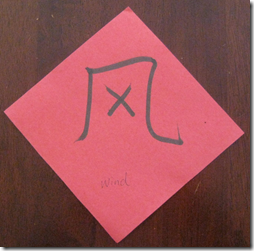 Wind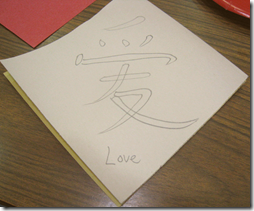 Love
I don't recommend making the Chinese characters in a bubble letters style like the character for "love" above.  The kids started painting the outline of the character instead of painting it like calligraphy would look.
Here are a couple of photos from the actual event…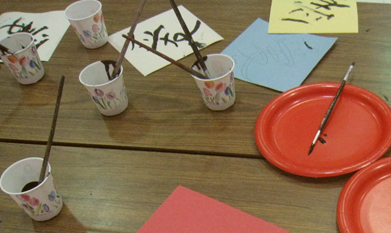 We used regular paint brushes that were fairly thin, with black paint.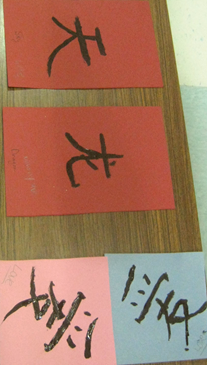 The kids' characters drying
You could do this as part of a Chinese New Year event or as a stand alone project in the classroom as a way of talking about writing systems and the different ways there are to communicate around the world.
Happy Chinese New Year!
Mama Lisa
Leave a Reply