A Baby Running Barefoot
December 7th, 2011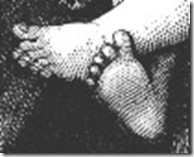 Here's the poem A Baby Running Barefoot by D.H. Lawrence with an mp3 recording…
MP3 Recording of A Baby Running Barefoot


A Baby Running Barefoot
By DH Lawrence
When the bare feet of the baby beat across the grass
The little white feet nod like white flowers in the wind,
They poise and run like ripples lapping across the water;
And the sight of their white play among the grass
Is like a little robin's song, winsome,
Or as two white butterflies settle in the cup of one flower.
For a moment, then away with a flutter of wings.

I long for the baby to wander hither to me
Like a wind-shadow wandering over the water,
So that she can stand on my knee
With her little bare feet in my hands,
Cool like syringa buds,
Firm and silken like pink young peony flowers.
Read by Rhonda Federman
Note:  Syringa = Common Lilac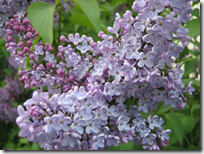 This article was posted on Wednesday, December 7th, 2011 at 9:39 pm and is filed under Countries & Cultures, D.H. Lawrence, England, English, Languages, Poems, Poems about Children, Poetry, Poets, USA. You can follow any responses to this entry through the RSS 2.0 feed. You can skip to the end and leave a response. Pinging is currently not allowed.
Leave a Reply