50 Easy to Make Costumes for Halloween
September 27th, 2012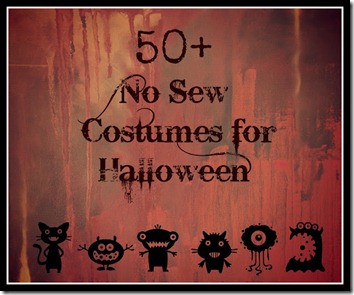 There's a sense of joy in making a Halloween costume for your child… not to mention the pride you feel when you see them wear it.
The site No Twiddle Twaddle has links to 50+ easy to make Halloween costumes for kids that you don't have to sew!
Enjoy!  Mama Lisa
This article was posted on Thursday, September 27th, 2012 at 9:29 am and is filed under Arts and Crafts, Countries & Cultures, England, France, Halloween, Halloween Costumes, Holidays Around the World, United Kingdom, USA. You can follow any responses to this entry through the RSS 2.0 feed. You can skip to the end and leave a response. Pinging is currently not allowed.
2 Responses to "50 Easy to Make Costumes for Halloween"
Bethany @ No Twiddle Twaddle Says:
September 27th, 2012 at 9:46 pm

Thanks so much for mentioning my list! Looks like you have a ton of wonderful resources here!

Lisa Says:
September 28th, 2012 at 12:07 am

You're welcome Bethany and thanks for your kind words!

Cheers!

Mama Lisa
Leave a Reply