Five Little Pumpkins is recited around Halloween time.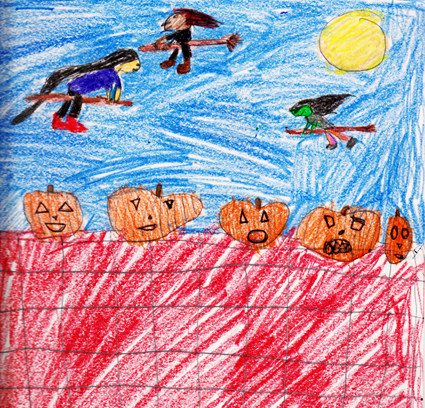 Five little pumpkins
Sitting on a gate
The first one said,
"Oh, my, it's getting late!"
The second one said,
"There are witches in the air!"
The third one said,
"But we don't care!"
The fourth one said,
"Let's run and run and run!"
The fifth one said,
"I'm ready for some fun!"
OOOOOOOH, went the wind
And OUT went the light (clap on "out")
And the five little pumpkins
Rolled out of sight.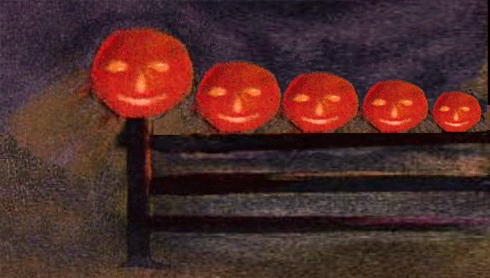 Thanks to Lila for the 2nd mp3!
Thanks and Acknowledgements
Thanks to Lila for the wonderful drawing of Five Little Pumpkins!