This is a simple song, with a catchy tune, to help children learn the months of the year. Ms. Lupton's Kindergarten Class has been kind enough to sing it for us. Scroll down for an mp3 recording of the performance.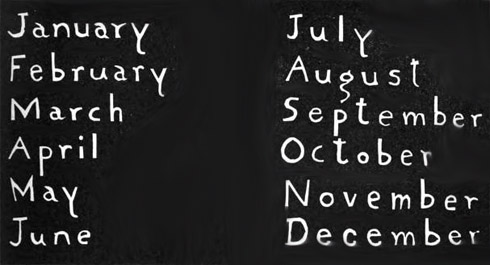 January, February, March and April,
May, June, July and August,
September, October, November, December,
Hey Month-er-ana!

Many thanks to Ms. Lupton and her wonderful Kindergarten class of 2007 for singing this song for us!