Version from Maryland, New Jersey, and Los Angeles…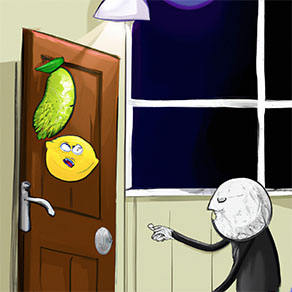 Last Night, The Night Before
Last night, the night before,
A lemon and a pickle came knocking at my door;
I went down to let them in;
They hit me on the head with a rolling pin.

Thanks and Acknowledgements
This rhyme was collected by Iona and Peter Opie in 1956 in "The Lore and Language of Schoolchildren".

Image by Mama Lisa with AI.