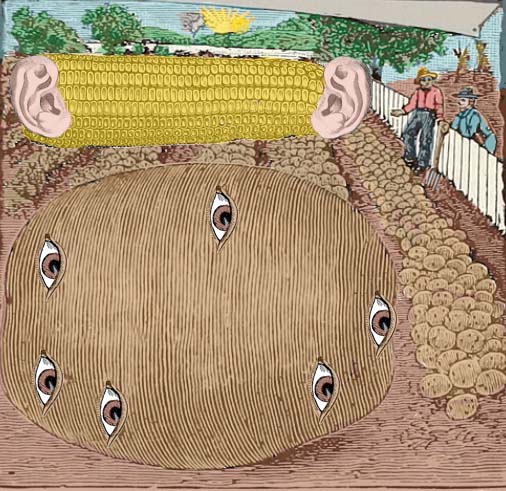 If potatoes could see with all of their eyes,
And if corn could hear with its ears,
They'd grow in one season so wondrously wise
They'd never be eaten, my dears!
Notes
Written by Emma C. Dowd.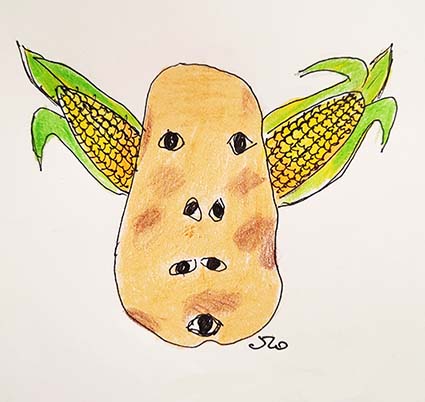 Thanks and Acknowledgements
1st image composed by Lisa.
2nd image painted by Monique Palomares.