"Patience" is a great poem about the importance of forbearance. Often, you'll just hear the 1st verse recited like a proverb.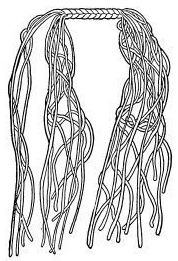 If a string is in a knot,
Patience will untie it.
Patience can do many things--
Did you ever try it?

If it was sold at any shop
I should like to buy it.
But you and I must find our own--
No other can supply it.

Notes
Written by Anna M. Pratt.