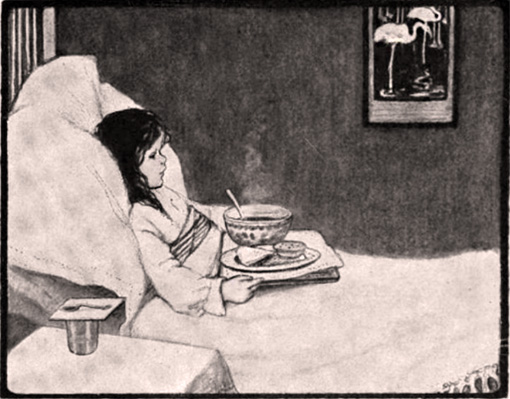 I Like to Grow Both Good and Wise
I like to grow both good and wise,
I like small cakes and saucer pies;
I like big buns with raisins thick,
I like to have things when I'm sick.

Notes
Written by Wilhelmina Seegmiller.

Thanks and Acknowledgements
Illustrated by Ruth Mary Hallock.