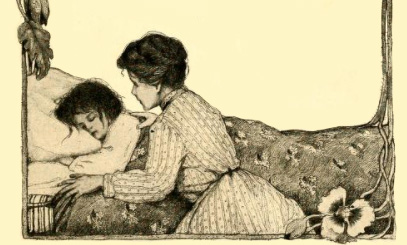 I have such drowsy, drowsy eyes,
I'm sure I'd never, never rise,
If mamma dear should go away;--
I'd sleep, and sleep, and sleep all day.

But in the morning, with a kiss,
She wakes me up like this and this!
And opens wide each eyelid door,
So I'm not sleepy anymore.

Notes
Written by Wilhelmina Seegmiller.

Thanks and Acknowledgements
Illustrated by Ruth Mary Hallock.