Jack Frost, Jack Frost,
Came in the night
Left the meadows that he crossed
All gleaming white.
Painted with his silver brush
Every window pane,
Kissed the leaves and made them blush,
Blush and blush again.

Jack Frost, Jack Frost,
Crept round the house,
Sly as a silver fox
Still as a mouse.
Out our little Jennie came
Blushing like a rose,
Up jumped Jack Frost
And pinched her little nose.
Notes
Written by Laura E. Richards.

One of our readers learned the poem as "Jacky Frost".
Sheet Music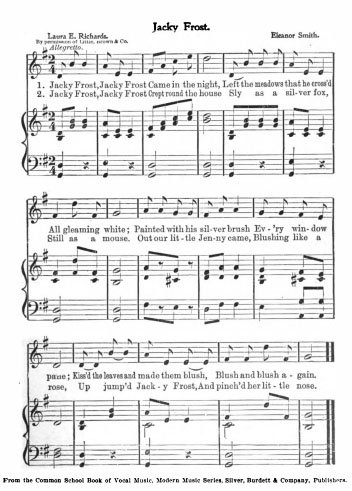 Thanks and Acknowledgements
Thanks to Kim & Becky Lovgren for sharing this poem with us!