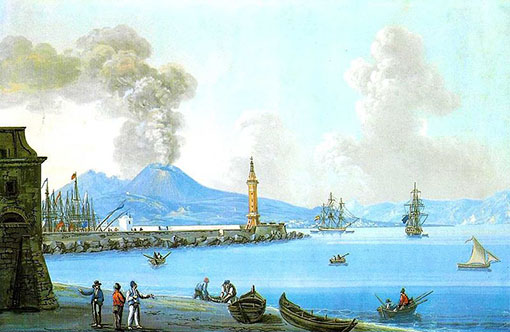 The old volcanic mountains
That slope up from the sea --
They dream and dream a thousand years
And watch what-is-to-be.

What gladness shines upon them
When, white as white sea-foam,
To the old, old ports of Beauty
A new sail comes home!

Notes
Written by Willa Cather.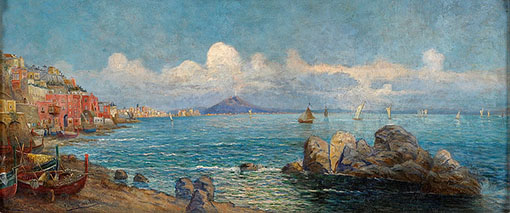 Thanks and Acknowledgements
Image 1: Anonymous painter, Naples, and in the background the smoking Vesuvius, (private collection, Rome), 19th century.

Image 2: On the Gulf of Naples, unknown artist, circa 1900.