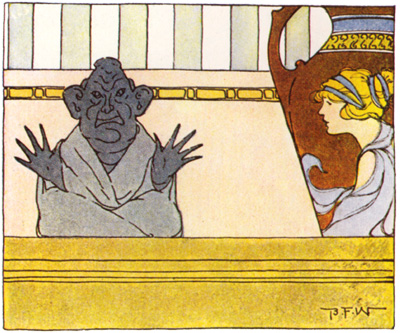 High on the mantel rose a moan--
It came from an idol carved in bone--
"Oh, it's so lonesome here alone,
With no one near to love me!"
A cautious smile came over the face
Of a pensive maid on a Grecian vase
"Are you sure," she said, with charming grace,
"There's no one near to love you?"

Notes
Written by Leroy F. Jackson.