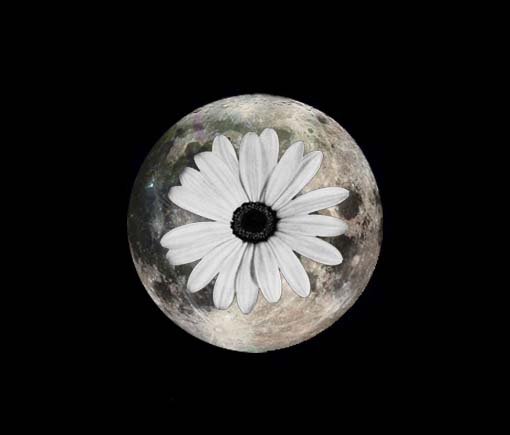 One night in May in a clear sky
The moon was a daisy flower:
And I put it in my coat,
A bouquet of Love!
Now I shall wear it
When I go
Along the city streets:
The people will say
As I pass by-
"He has a sweet soul!"
They will not see my flower,
And cannot know
Whence comes the fragrance of my spirit!

Notes
Written by Ira Titus.

Thanks and Acknowledgements
Image composed by Mama Lisa.