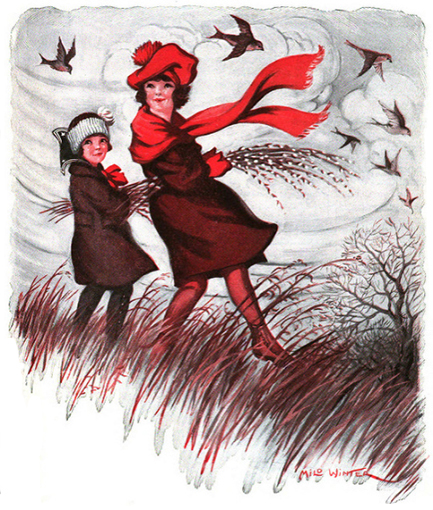 The Stormy Cold March Days
Ho! for the stormy cold March days,
Aye! There is nothing like them.
Loud let us shout and sing their praise
March is so proud and free.
Snowy, blowy, wheezy, breezy,
Sweeping up the winter's snow,
Freezing, pleasing, teasing unceasing.
So do the March winds blow.