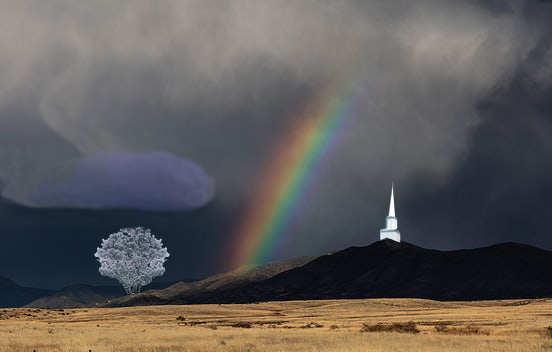 Whirling vapor changing....
Is it an opening flower?
Is it a fading prancing horse?
The steeple with its oldness,
In the foreground a maple with silver-
backed leaves
Against a violet cloud . . .
This is an August storm
That blew down out of the sky.

Notes
Written by Hilda Conkling.
Thanks and Acknowledgements
Image composed by Mama Lisa.