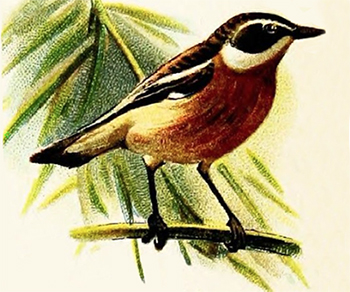 No, little brown bird, go away,
I have no time to dream to-day,
I must do certain things, you see.
I know not why, but it must be!
Here I must study foolish books,
And not guess how the lilac looks!

Hush, little bird, and do not sing!
I have no time to play with Spring!

Notes
Written by Mary Caroline Davies.

Read by Corrina Durdunas.