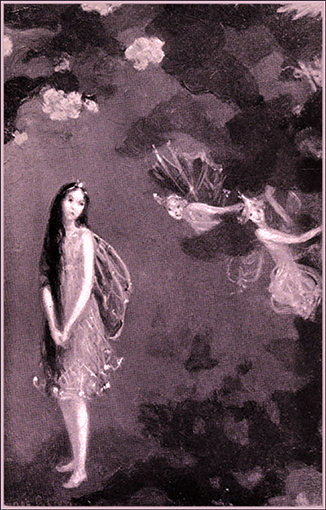 It's that roustabout, born of a fairy mother --
Playfellow month that never grew old,
Cradled in the moon with the wind to brother,
Fed on tempests and sun and cold.

Whisk of rain and a bag of blowing,
Sudden sun like a dream of light,
Dart of birds and a violet growing
Clouds that shake out stars at night.

Kiss of the woods on an uptown corner,
Maple wings through my winter door,
When I am sick of life, a scorner,
Trip me up, April -- laugh once more!

Notes
Written by Janet Norris Bangs.