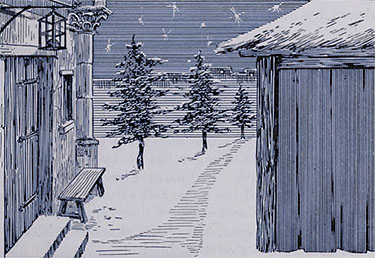 Three good cheers for old December!
Month of Christmas trees and toys,
Hanging up a million stockings,
For a million girls and boys.
O dear December, hurry on,
Oh, please - Oh, please, come quick;
Bring snow so white,
Bring fires so bright,
And bring us good Saint Nick.

Thanks and Acknowledgements
This poem can be found in "Our Little Tots".