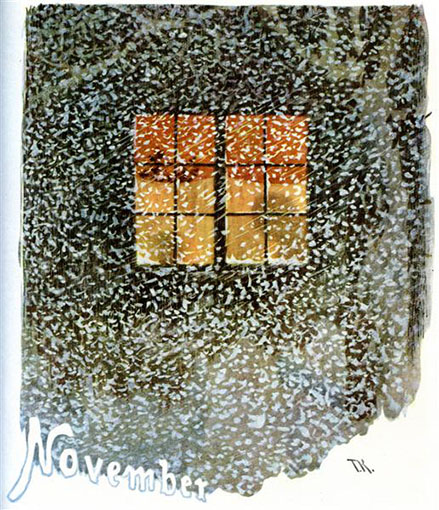 Our twilight month November is,
The evening of the year.
The brilliant summer noontide left
A pallor soft and clear.

Dame Winter brings with quiet grace
Her curtains all of snow,
And pins them deftly into place
With boughs of mistletoe.
Notes
Written by Ruby Archer.
Thanks and Acknowledgements
Image: "November" by Theodor Severin Kittelsen (1890).