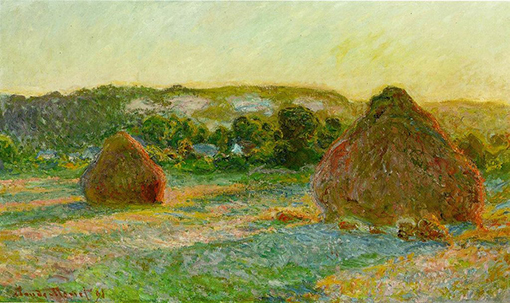 Flower and song
The whole day long!
And soft starlight
The livelong night!
And breezes sweet
To ease the heat;
And glowing fields
For harvest yields;
And dancing rain
To coax the grain;
And skies the hue
Of truest blue;
And all things green
With summer sheen
What wonder we
Who truly see
Are filled with cheer
With July here!

Notes
Written by John Kendrick Bangs.

Thanks and Acknowledgements
Image: Stacks of Wheat by Claude Monet.