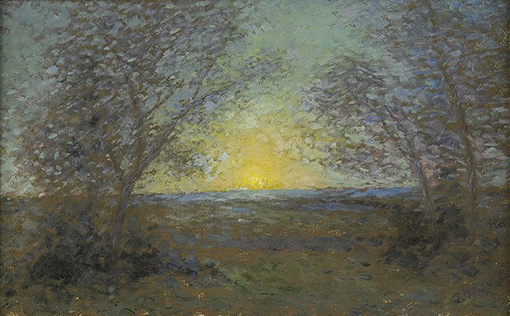 If I am slow forgetting,
It is because the sun
Has such old tricks of setting
When April days are done.

The soft spring sunlight traces
Old patterns - green and gold;
The flowers have no new faces,
The very buds are old!

If I am slow forgetting -
Ah, well, come back and see
The same old sunbeams petting
My garden-plots and me.

Come smell the green things growing,
The boxwood after rain;
See where old beds are showing
Their slender spears again.

At dusk, that fosters dreaming -
Come back at dusk and rest,
And watch our old star gleaming
Against the primrose west.

Notes
Written by Margaret Lee Ashley and published in Harper's.

Thanks and Acknowledgements
Image: Painting called "Sunset over the sea - Öland" by Per Ekström.