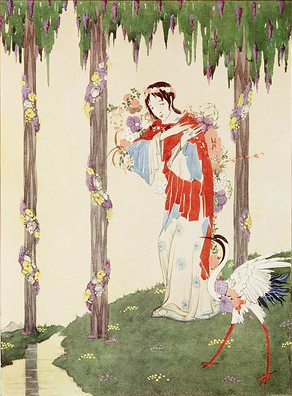 April

Here she comes with her beguiling
Ways and sunny prospects smiling,
Lovely April with her showers
Freshening the lanes and bowers,
Making ready for the flowers.

She's perhaps a trifle tearful,
But at heart she's warm and cheerful,
And her tears are not of sadness,
But the tears of joyous gladness
To escape from winter's madness.

Rain or shine, I'll not reprove her,
For with all my soul I love her,
Since she speeds me from the gray time
Of black winter to the play-time
Of the glad and blissful May-time.

Notes
Written by John Kendrick Bangs.