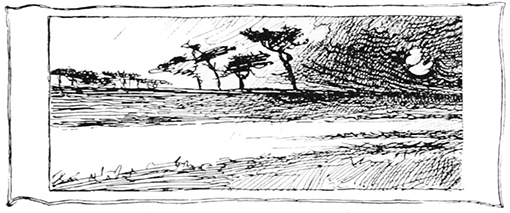 I've watched old March for many a year,
With all her ways so dark and drear,
And know full well her wild barrage
Of bluster is all camouflage.

She blows her blasts and ramps along,
And sings a mighty war-like song,
But underneath her flaunting wing
She hides away the joys of spring.

And all her temper melts away
Into the smiles of April's day
As on her wayward course she goes
To flowers fresher for the snows.

Notes
Written by John Kendrick Bangs.