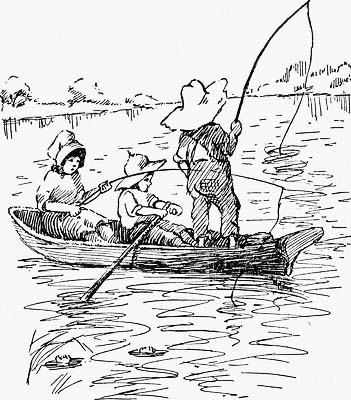 A fishing-pole's a curious thing:
It's made of just a stick and string:
A boy* at one end and a wish;
And on the other end a fish!

Notes
*You could put in "kid" or "girl" to fit the person you're reading it to.

Written by Mary Caroline Davies.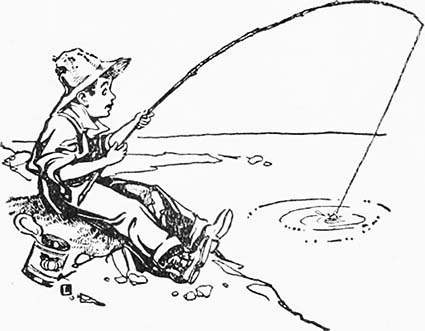 Thanks to Tina for sharing the first recording!