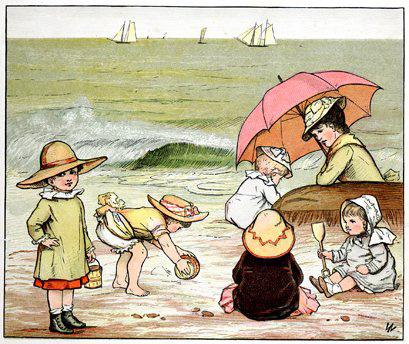 So, so, spade and hoe,
Little pile of sand;
See it turning into dough
In the baby's hand!

Little pie with crimpy crust,
Set it in the sun;
Sugar it with powdered dust,
And bake it till it's done.

Notes
Written by Evaleen Stein.

Thanks and Acknowledgements
Illustration by Ida Waugh (1881).