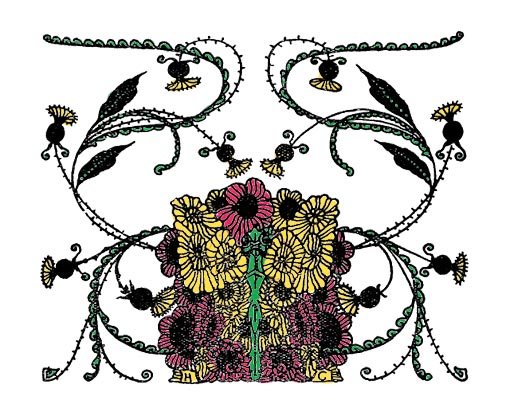 Thoughts grow like flowers overnight,
Opening at morning light,
Blossoming before you know-
Children, let the good thoughts grow!

If a weedy thought should sprout
In your garden, pull it out;
But keep the good thoughts watered so
They will always want to grow.

Notes
Written by Annette Wynne.

Thanks and Acknowledgements
Image from "The Year's at the Spring, An Anthology of Recent Poetry" by Harold Munro, illustrated by Harry Clarke, edited by Mama Lisa.