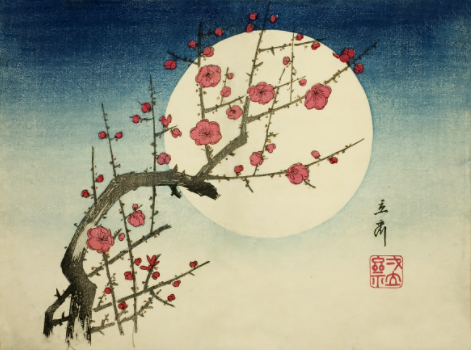 The spring is fresh and fearless
And every leaf is new,
The world is brimmed with moonlight,
The lilac brimmed with dew.

Here in the moving shadows
I catch my breath and sing-
My heart is fresh and fearless
And over-brimmed with spring.

Notes
Written by Sara Teasdale.
Thanks and Acknowledgements
Image: A Red Plum Branch against the Summer Moon (c. mid–1840s) by Utagawa Hiroshige 歌川 広重 (1797-1858).