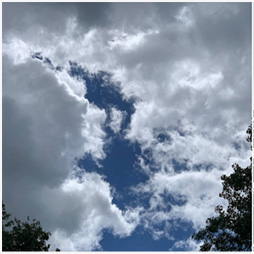 A pocket opens
in the clouds. sunshine and blue
glimpsed, then it closes.

The wind rips then roars.
I spill out of the hammock
and race with the rain.
Notes
Written by Brigid Finucane.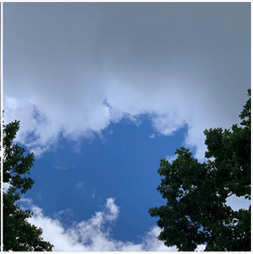 Recorded by Brigid Finucane.
Thanks and Acknowledgements
Many thanks to Brigid Finucane for sharing this poem with us, for the recording and photos!