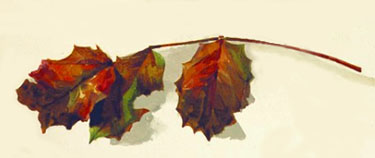 Listen . . .
With faint dry sound,
Like steps of passing ghosts,
The leaves, frost-crisp'd, break from the trees
And fall.
Notes
Written by Adelaide Crapsey
Thanks and Acknowledgements
Image from "Through Woodland and Meadow and Other Poems with Sketches from Nature" by M. Low and M. West (1891).