This song was sung by Finnish immigrants in northern US states like Michigan, Minnesota and Wisconsin. The word "piikkisika" means porcupine in Finnish. Some people Anglicized the spelling to make it "peek-a seek-a". You can find the spelling of the song both ways. There are also slightly different versions of the song.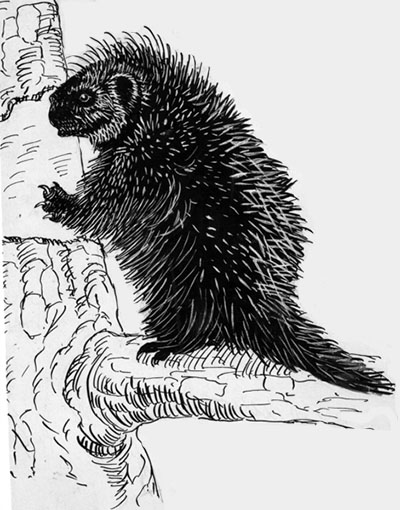 Peek-a seek-a
Peek-a seek-a porcupine
I can see you hiding in the Norway pine
I take my shot gun and shoot you down
BANG!*
Peek-a seek-a porcupine!
Notes
*Many versions don't include "bang".

Some sing Norway as "Norrrrway".

*****

If anyone knows the Finnish version of the song, please email me. Thanks in advance! -Mama Lisa

Thanks and Acknowledgements
Thanks to Steve Klund for sharing this song with us!