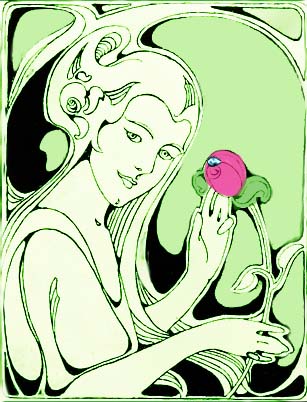 Little drop of dew,
Like a gem you are ;
I believe that you
Must have been a star.

When the day is bright,
On the grass you lie ;
Tell me then, at night
Are you in the sky ?

Notes
Written by Frank Dempster Sherman.

Thanks and Acknowledgements
Image composed by Mama Lisa.