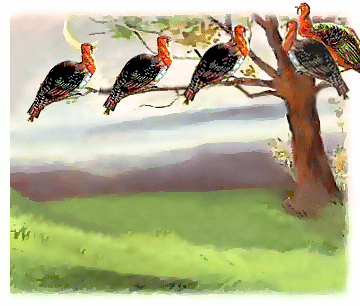 Five fat turkeys are we,
We slept all night in a tree.
When the cook came around
We couldn't be found,
And that's why we're here, you see.

Thanks and Acknowledgements
This poem can be found in "Our Little Tot's Speaker: Containing a Choice Collection of Poems and Jingles" (1899).