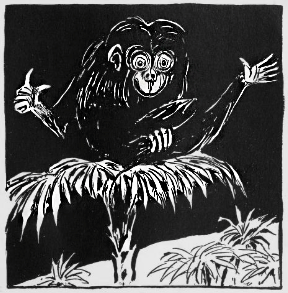 Children, behold the Chimpanzee:
He sits on the ancestral tree
From which we sprang in ages gone.
I'm glad we sprang: had we held on,
We might, for aught that I can say,
Be horrid Chimpanzees to-day.
Notes
Written and illustrated by Oliver Herford (1863 – 1935). Herford was born in England but lived in the US for most of his life.