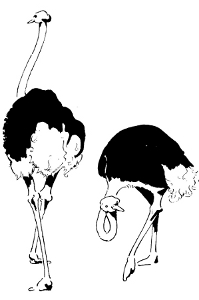 The Ostrich is a Silly Bird
The ostrich is a silly bird,
With scarcely any mind,
He often runs so very fast,
He leaves himself behind.

And when he gets there, has to stand
And hang about till night,
Without a blessed thing to do
Until he comes in sight.
Notes
Written by Mary E. Wilkins Freeman.