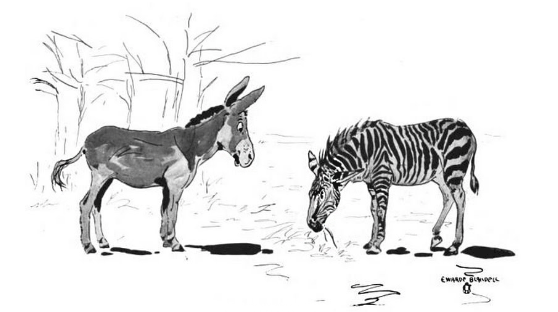 When the donkey saw the zebra
He began to switch his tail.
"Well, I never!" was his comment;
"Here's a mule that's been to jail."
Notes
Written by Malcolm Douglas.

Thanks and Acknowledgements
This poem can be found in "St. Nicholas," Volume 31, Part 1 (1904). Illustration by E. Warde Blaisdell.