A limerick about Poor Peter and a skeeter, which is slang for mosquito.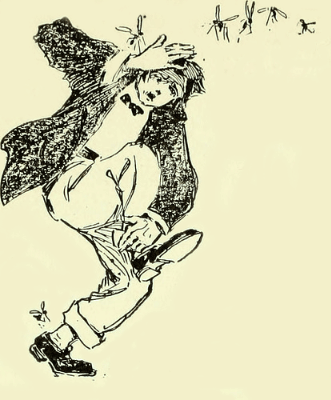 There was a bright fellow named Peter,
Who struck at an active young 'skeeter,
But the 'skeeter struck first
And slackened his thirst,
For the 'skeeter was fleeter than Peter.
Notes
Written by Marie Bruckman MacDonald.

Thanks and Acknowledgements
This poem can be found in St. Nicholas, Volume 33, Part 2 (1906).