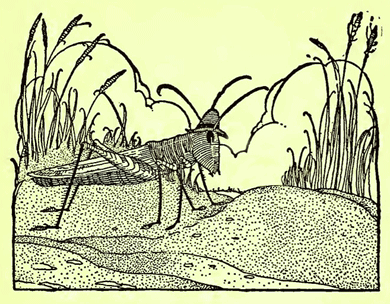 Chin-chopper, grasshopper,
Leap like a frog,
Over the meadows,
Into the bog.

But look out for Robin,
While at your play,
Or he'll eat you up,
Some bright sunny day.
Notes
Written by Anne L. Huber.

Thanks and Acknowledgements
The poem can be found in "The Nursery Rattle for Little Folks" (1873) by Anne L. Huber.